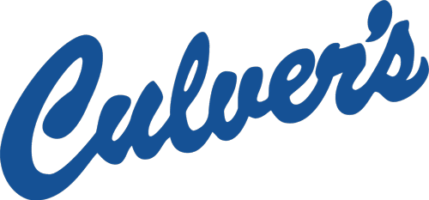 Many departmental stores and restaurants conduct online surveys to obtain honest feedback and suggestions from their customers. For this, they also reward them with prizes such as free products or coupons giving discounts at the next visits.
Even Culver's is one of them. Do you like its frozen desserts?
You now have a chance to grab it for free at your next visit after participating in its online survey.
So, do you have the recent Culver's receipt? If yes, then do not put it into the dustbin. This is because it is the gateway to get a special prize.
For those who do not know, Culver's is a fast-food restaurant chain own and run by a family in the Midwest U.S. Originally established in Wisconsin, the restaurant has over 500 branches across the nation.
Today, it is famous for its frozen custards, ice-creams, burgers, salads, and sandwiches. Daily, a specific custard flavor is on offer. The Culver's survey, also known as the TellCulvers survey, can make you win this special offer too.
How to Take the Culver's Survey?
The online Culver's survey includes a short and simple questionnaire asking you some questions via which you give your opinions or suggestions. They are easy to answer and are related to the Culver's food quality, staff behavior, and restaurant's cleanliness.
To participate in this survey, you need to buy something from your nearby Culver's branch and obtain a receipt that has a survey code as well as a transaction number. You can even participate via a call.
Online
Once you get the receipt, perform the following steps:
Keep the receipt ready in your hand.
Go to https://www.tellculvers.com/. This is the official Culver's survey website.
Click Español if you wish to take the survey in Spanish.
Enter the survey code from the receipt, which is 18-digit long. This code is present in the receipt's bottom section.
Next, enter the TRN number, which is a 6-digit code. This number is in the receipt's top section.
Click Start.
Answer all questions that come forth. Most of them will ask you to answer by choosing an appropriate rating, while the rest will ask you to provide your inputs in the form of suggestions.
Complete the survey.
At the end of the survey, a validation coupon code will appear on your screen. Write it down on the receipt and present the same at the counter of the restaurant when you visit it next to get a free eatable such as a cake cone or custard.
Via Phone Call
If you do not wish to take the online survey and yet want to participate in the TellCulvers survey, you can choose the phone call option. Even here, you will need a receipt with the survey code. To enter via call, perform the following steps:
Call at (800) 984-8186.
Share the survey invitation code with the customer service representative.
Answer all questions on the call.
Write down the redeemable validation code that the customer service representative tells you.
Guide to Complete Culver's Survey
The survey is easy enough to get over in just five minutes. However, to be a valid participant, you need to follow some guidelines or know some facts, which are as follows:
Survey Prizes
The obtained validation code, when presented at the local Culver's branch, is likely to give a free scoop of fresh yogurt, free cake cone, or any other single dish. The actual reward differs as per whatever the receipt shows or what the branch is offering at present.
Language
The survey is available only in two languages namely, English and Spanish.
Contest Dates
Unlike many other online surveys, the Culver survey has no specific contest duration. It runs throughout the year. Thus, you can enter whenever you want.
Participation Instructions
Ensure that your aim for this survey is primarily to give honest feedback through this customer satisfaction survey.
Always go through the survey prerequisites as well as restrictions prior to partaking in the survey.
Consider changing the default English language to Spanish on the survey website by clicking Español if you want Spanish as your survey language.
Enter all personal details fully and precisely for being eligible for the lucky draw.
The eligible entries shall be given equal odds of winning. This is regardless of whether you have brought something from a Wawa store or not.
Winners shall be notified by e-mail or phone.
Restrictions
You must have a purchase receipt with a survey code and the TRN number.
The purchase receipt is valid only for 48 hours from its date and time of generation. Thus, you need to take the survey in two days.
The validation code is useable only for 30 days from the date of its generation. Thus, you must claim your prize within a month.
A validation code is redeemable only once.
You can only participate five times in a month but each entry shall need a new code.
Rewards will differ as per the ongoing offer.
Employees, suppliers, associates, relatives, affiliates, management, or their immediate family members cannot take this survey.
The survey is void wherever the law prohibits it.
It is impossible to exchange, transfer, distribute, or sell rewards.
The survey can only be attempted in English and Spanish.
The same validation code cannot give rewards multiple times.
Any tax payable is the liability of the winner.
Purchase Required
Yes, you need to purchase something at the nearby Culver's store and get a receipt with survey code and TRN number for participating in the survey.
Age
You need to be at least 18 years old to participate in the TellCulvers survey.
Entry Limit
Entry, regardless of the entry method, is limited to five times a month.
Survey Difficulty Level
The level is medium, as 7 out of 10 participants do win something at their next meal.
Country
You are eligible for the Culver survey if you are a citizen of any American state.
Contact
Mailing Address: Culver Franchising System, 1240 Water Street, Prairie du Sac, WI 53578.
Phone: 833-224-7670
Help: 608-643-7980
Final Words
The guest satisfaction survey by Culver's is an ideal medium through which you can help them improve to give you a better experience. Meanwhile, you enjoy free desserts.