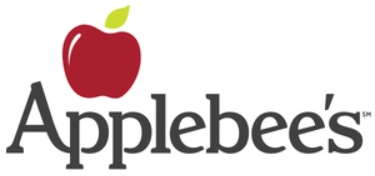 What is the Applebee's?
Founded in 1980, Applebee's is a grill and bar restaurant chain focused on mainstream American dishes – from salads and burgers to pasta and chicken. The chain has grown to run more than 1,700 stores and not just in the USA, but also around the world. You can find Applebee's restaurants in Canada, Mexico, Guatemala, Kuwait, Qatar, Brazil, Saudi Arabia and the UAE. It employs more than 28,000 people. The applebees guest survey is its official way to measure the customer satisfaction. People who take the survey can win $100 a week or $1,000 a month.
Purpose of the TalkToApplebees survey
TalkToApplebees.com has been established to see how satisfied customers are with the service. The survey covers more aspects related to the service, from the menu and friendliness to the food temperature and cleanliness. Applebee's is interested in both what works and what does not work in its restaurants. Customers' feedback works wonders from this point of view. In order to stimulate them to leave feedback, Applebee's also rewards its customers with a prize – $100 a week or $1,000 a month from a draw.
What do you need for the TalkToApplebees survey?
The Talk to Applebee's survey is suitable for customers, with a few simple requirements:
At least 18 years old
Internet connected device
Able to understand English or Spanish
Actual customer
How to take the TalkToApplebees survey
Online
Visit https://www.talktoapplebees.com to check out the terms and conditions and policies, but also to take the survey. You can only do it online. You will have to confirm a previous purchase in order to go on with the survey. Enter your contacts at the end and you will be entered a draw to win $100 a week or $1,000 a month.
TalkToApplebees customer survey details
| | |
| --- | --- |
| Survey Name | Talk to Applebee's |
| Rewards | $100 weekly or $1,000 monthly |
| Purchase Required | Yes |
| Location | USA |
| Age | 18 years old or older |
| Entry Limit | One per receipt |
| Language | English and Spanish |
| Customer service number | 1-888-592-7753 |
Instructions for completing the TalkToApplebees survey
Grab your receipt and load https://www.talktoapplebees.com to start your survey.
You can have it in English or switch it to Spanish.
Enter the 13 digit survey code on your receipt, time and server name.
A diagram of a receipt will show you where all these details are.
Go on with the survey and answer each question as clearly as possible.
Keep in mind that both positive and negative feedback will count.
Enter your contacts and join the draw.
Once your answers are submitted, you will be automatically entered a weekly draw for $100 and a monthly one for $1,000.
Contacts
Website – https://www.talktoapplebees.com
Phone number – 1-888-592-7753
Final words
In the end, Applebee's wants to improve and aims to identify areas that could do with some improvement, as well as the business concepts that actually work. Your time and dedication will not be overlooked – instead, you could win $100 or $1,000.