About this award
Aims, selection process & procedure
About this award
Our website and restaurant-ranking system were created before the arrival of the pandemic. However, our carefully-designed judging criteria remain the same, with one exception: scores measuring the safety and security of guests and staff members have been added to our ratings for cleanliness and sanitation.
We compile authoritative rankings of restaurants and awards badges of approval to restaurants which meet our strict judging standards.
The SurveyDiscount Awards aim to showcase and celebrate the tenacity and determination of the leading companies and individuals who strive for excellence in this important and evolving sector.
Therefore, it seems imperative to the organisers of the SurveyDisscount Awards that these companies and individuals are not just recognised for their dedication, but also rewarded for their hard work and commitment to the sector.
Achieving success in the Food Industry Awards will provide you with the evidence you need to prove, beyond doubt, that you stand apart from the competition. Enhancing your victory with visual reminders, allow for the promotion of your brand to extend even further, which in turn can attract new employees, looking to work for the best, and new clients and customers who are looking to work with those who provide only the best services.
Aims, selection process & procedure
In the interest of nurturing an environment proven to produce a high response rate, we don't ask nominees to reveal any personal identity. With regards to methodology, we often nominate candidates ourselves and, when it comes to voting, if you didn't cast a vote through a self-submission, it is likely to have been cast via a colleague or client who has received one of our direct invitations. One of the main mantras of our awards system is that your ability to succeed is not linked to the number of votes received, meaning your award is presented purely on merit. In the interest of security and fairness, we are able to track unusual behaviour on our website to identify repeat votes and cyber-threats.
We employ an entirely impartial panel of 5 individuals to conduct all research. At the helm of the panel, she is a veteran academic leader with international academic and training experience and is well versed in research, fact-checking and mediation. SurveyDiscount research is overseen by Alexa Munteanu, who has been a leading figure in research for the last 5 years. This two-tiered system allows for a neutral mediator which we feel allows a more efficient method when determining individuals and companies most deserving of winning an award and has brought us much success and commendation throughout its use.
There are no compulsory costs in accepting a nomination or winning an award. To demonstrate our commitment to no mandatory fees, all our winners are offered a free of charge promotional package. Our company policy will always remain that regardless of budget, our clients should always be able to garner the full value of the award and our seal of approval.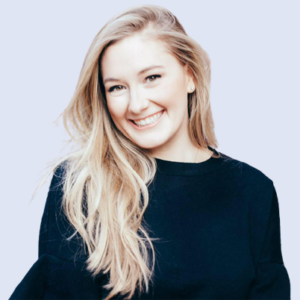 Alexa is a highly driven, committed and dedicated individual who sets himself high standards which comes across in everything he does. Alexa has a keen passion for business as well as the determination to offer great service and maximum benefit to each of SurveyDiscount Report's nominees and award winners.