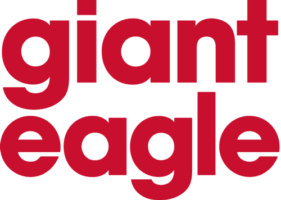 Giant Eagle is eager to learn what its fans think about its services and products via user feedback and suggestions. The company wants to know the kind of experiences their customers have when visiting their stores.
As a part of its customer service improvement program, the company hosts the Giant Eagle Listens survey, in which customers can share their experiences and suggestions.
Besides, every participant will have a chance to take home a $2,000 gift card which they can use on their next purchases.
GianteagleListens Requirements
Difficulty Level: Very Hard ( 9 out of 10 )
Location: U.S. (Maryland, Ohio, Pennsylvania, West Virginia)
Entry Type: One Time entry
Prize: $2,000 Gift Card
Joining the Giant Eagle Listens survey is very easy and straightforward.
You could be one of the six lucky winners to win a gift card worth $2,000 in six entry period.
You need to visit the official site at GiantEagleListens.com, follow the instructions, submit your entry and hope for the best. Here are the requirements to join the sweepstakes.
A receipt from a recent Giant Eagle purchase from the nearest Giant Eagle store
A device with a working internet connection
Properly stamped #10 business envelope and paper (for mail-in entries only)
A 3" x 5" piece of paper (for mail-in entries only)
Restrictions
Purchasing additional products in any Giant Eagle stores will not improve the chance of winning:
Only one entry per drawing period is allowed per person, email address, or mailing address.
Once your entry is submitted, your subsequent entries (via mail or online submissions) will not be counted and will not be carried over to the next drawing period.
All participants must be 18 years old and above and residents of the United States.
Individuals who have an immediate relation to Giant Eagle and its employees are not permitted to join the sweepstakes.
The prize, which is a $2,000 gift card, is not transferrable to another person or convertible to cash or any other commodities.
GianteagleListens.com Survey Instructions
For Receipt
There are two ways to enter the GiantEagleListens survey. If you have a receipt, you can submit your entry to the official survey site. Here are the instructions for the online submission.
Take note of the survey code in your Giant Eagle receipt.
Go to gianteaglelistens.com, enter the survey code, and click on start.
Answer the following questions honestly, and provide feedback store improvement.
Submit your answers and fill-up the form on the last page of the survey.
After submitting your information, wait for the drawing date.
Without Receipt
For those who don't have a receipt with the survey code invitation, you can still join the sweepstakes by sending your entries through the mail. Take note that only one entry is allowed per person, so if you already took the online survey, you don't have to send a mail-in entry. Take note that mail-in entries will have delays in reaching the store headquarters, so sending your entries earlier than the drawing date is advised. All the entries received after the drawing date will not be counted.
Get your 3" x 5" piece of paper and write your name, phone number, and a valid email address.
Put it in a properly stamped and dated #10 envelope.
Mail your entry to Giant Eagle Customer Satisfaction '18 Sweepstakes, 300 State St Suite 402, Rochester, NY 14614.
About Giant Eagle
Giant Eagle is a supermarket chain currently operating in Pennsylvania, West Virginia, Indiana, Maryland, and Ohio. It was founded in 1931 and was able to expand into 474 locations nationwide. Laura Shapira Karet is currently the leader of the company. As of now, Giant Eagle is known for its Market District, Market District Express, Giant Eagle Express, Giant Eagle Pharmacy, GetGo, Giant Eagle Contact Lenses, and Ricker Oil Company. The store also has a partnership with Starbucks to operate its kiosks.
Open Hours
Giant Eagle stores are operating from Mondays to Sundays, 24 hours a day, though this rule varies from location to location. Some stores operate from 7 AM to 10 PM during the weekdays and 7 AM to 10 PM on Saturdays. Depending on the locations, Giant Eagle stores are open during holidays including Thanksgiving, Christmas Eve, Christmas Day, and New Year's Day.
Customer Service
For queries and concerns, you can contact the customer service department by dialing 1-800-553-2324 from Monday to Friday from 9 AM to 9 PM. You can also reach the company via their customer feedback form or by mailing a letter to Customer Service 101 Kappa Dr. Pittsburgh, PA 15238.
Conclusion
Hurry up and drop your entries for the GiantEagleListens customer satisfaction survey. Take note that you must drop another entry after a drawing period to join the survey again. Make sure to check out their app for incredible deals.